"A person defined by his consumption can't ever make a living doing what he..."
– http://tynan.net/produce
52 to 40, Week 3: (Incomplete) Flash, No Flash
Ran out of time without nailing down all the lyrics or even the direction. At one point, this little ditty was about the Apple v. Adobe kerfuffle—hence "Flash! No Flash! Crash! No Crash!" I figure it's better to post incomplete work rather than give up on the project altogether, but I'd be lying if I said I was happy about it. Well, except the rhyming dictionary solo....
52 to 40, Week 2: Lullaby For Friday
Lullaby for Friday by Art Gillespie This was tough. This morning, I had no song and only a rough idea of a melody. I wrestled with the lyrics for hours and hours until I hit upon the lullaby idea. While this was fruitful I won't lie: Writing about how I feel about my kid had me crying like a baby for a good part of the afternoon. There are a lot of vocal outtakes with me choking up. ...
52 to 40: It All Starts Here
So, yeah. I turned 39 last week. This sort of thing has an effect on a guy—the gem in my hand starts glowing (or is it stops glowing?) in twelve months. Fifty-two fucking weeks. So, faced with this milestone, I figure it's not enough that I decided to do an Ironman (in 204 days!) before my fortieth. Now I'm also attempting a Jonathan Coulton-inspired "Song a Week"...
USB Audio for iPad
I still can't quite believe it, but it's official: iPad supports USB audio. And there was much rejoicing. It's all in this message on coreaudio-api, but here are the high points: With the Camera Connection Kit, you'll be able to connect a class-compliant USB 1.0 device. If the device draws less than 100mA, it can be powered by the iPad, otherwise, you'll need...
Ohm Studio
Yeah, old news, I know. Bear with me. Or not. Whatever. I had a great discussion today with a friend in the MI business about Ohm Studio and the following came flying out of my mouth unexpectedly: The collaboration is cool and all, but what I'm really excited about is the cloud-based versioning and implicit backup. I mean, can you imagine writing software without version...
autoLAME 1.0
About a year ago, I wrote an Automator action that converts audio files to mp3 using the LAME framework. I've been using it long enough that I think it's ready for public consumption. Download autoLAME The action is compiled 32-bit/64-bit Universal so it's compatible with Automator on Snow Leopard running in 64-bit mode. However, on Snow Leopard you'll also need a...
"[…] Carly Starr, head of international marketing at Sub Pop, replied more..."
– Is Indie Dead? (via Marco Arment)
Haiti
Please donate to help Partners in Health help the poorest of the poor in Haiti. I don't know about you, but as a professional nerd in a first-world country, I have a relatively ridiculous amount of disposable income—witness my XBox 360, PS3, and Wii, for starters. There's no imaginable excuse for those of us enjoying this absurd level of plenty not to break off some of the money...
Why I Believe Printers Were Sent From Hell To Make... →
I have nothing to add. Perfect. marco: Perfect. (via energyface)
Remember when I dismissed Verizon's Droid because it only had 256 MB of storage for apps? Well, the only tech story going this week—the Nexus One from Google—only has one hundred and fucking ninety megabytes. I'm astonished at how much virtual ink has been spilled on the Nexus One without mention of this limitation.
iPhone web apps and HTML 5's Offline Application...
I've been having fun in my spare time over the past few days messing around with creating web apps for the iPhone. Javascript is a fun language, and webkit has some really cool tricks up its sleeve. (-webkit-box-reflection!) Since I'm training for next year's Ironman Arizona and javascript countdown timers are the "Hello, World!" of client-side web apps, I started...
Mythical Threat Level: Orange
Great comment on this piece by Nate Silver (via Daring Fireball) in which he compares the probability of being on a flight with a 'terrorist incident' with that of being struck by lightning: Well if Nate's not going to do any editorializing, I'll fill in the gap: We need a god damned war on lightning. Look at how dangerous it is! Will the terror of Zeus never stop!?...
iDrum Underworld Edition gets end of year list...
Number six in Music Ally's The 40 best branded iPhone music apps of 2009.
I was promised jetpacks.
I've been a gadget-freak as long as I can remember, and for just as long, I've strongly suspected that the "productivity" or "happiness" or "massive penis" that the next awesome gadget would surely endow me with was an illusion. Deep down I knew my gadget habit was probably as useful as, say, my love of fine food. I absolutely love good food, but it...
Charity Suggestions
I'm looking for a music- or music education-related charity (U.S.-based, 501(c)3) to raise funds for next year as part of the Janus Charity Challenge and my first Ironman in November. If you can recommend any—even if they're not necessarily music-related—please drop me a line via agillesp@gmail.com or @artgillespie on twitter. Thanks.
Everything is a Project
Great article on Scott Berkun's site on the universality of project management: … project management is only as boring as the thing being managed.
Screenshots on iPhone OS
Great news on the Apple iPhone Developer Forum: After carefully considering the issue, Apple is now allowing applications to use the function UIGetScreenImage() to programmatically capture the current screen contents.
Pandy, a 3D CSS demo
mrgan: Did you know you can do 3D transformations on objects in Webkit-based browsers? What I mean is, you can take an IMG or a DIV or, well, anything, and translate, rotate, or scale it in 3D space, along three axes. Slick. As. Hell.
Hope
marco nails my feelings about the current problems with the App Store review process: But I like it here. A lot of things are wrong with my country, too. And my state. But it's still the only place I want to be, and I'd rather fight to improve it than abandon it.
Two new iPhone apps this week
Two iPhone apps that I worked on recently are out this week. iDrum for iPhone: RZA from Wu-Tang, featuring 17 new beats and hundreds of sounds from the man himself. It's hard for me to pick a favorite edition from the many available, but this one just might be it. Watch this video, then go get it! Also out this week is Voices from Taptivate and Tap Tap Tap. Turn your voice into Darth...
Droid has paltry 256MB for App Storage
I have to downgrade my recommendation on Droid from "wait and see" to "when hell freezes over." From Google fails to address app storage issue with Droid and Android 2.0: The Droid ships with a 512 MB ROM which contains only 256 MB available for app storage. Google does not support installing apps to the SD card (and likely never will), so ...
Numeracy and iPhone sales figures
Right now I'm reading Paulos' Innumeracy, the first section of which is spent illustrating large, abstract numbers by using everyday quantities or activities to make them real. I'm having fun employing this technique with figures from my day-to-day business life. For example, in the fourth fiscal quarter of 2009, Apple sold 7.4 million iPhones and 10.2 million iPods. I...
3 tags
Getting a UIImage's raw pixel data.
Getting at a UIImage's raw pixel data so you can process it is trickier than you might first think—it's certainly trickier than I expected—and neither Apple's documentation nor Google are much help. The first challenge is getting a mutable copy of the UIImage's raw pixel data; the second is making sure that you keep the UIImage's orientation straight. The former was...
These are not the droids you're looking for.
A lot of my non-techie friends who know I write iPhone software for a living have asked me what I think of Verizon's new iPhone-killer, the Droid. Let's assume for a minute that in all respects—hardware, usability, interface, reliability—the Droid is the iPhone's equal or better. Let's further assume that Verizon's network is equal to or better than AT&T's...
1 tag
C++ Include Guard User Script for Xcode
I get sick of typing in the C++ header guards every time I create a new class in Xcode, so I wrote this user script to automatically generate them. To use it, create a new user script (I called mine 'CPP include guards') in Xcode and paste in the following code. A caveat: I've only tested this in Xcode 3.2.1 on Snow Leopard. 1 2 3 4 5 6 7 8 ...
"There is no better way to teach oneself a topic than to write about it."
– Martin Gardner — "The Colossal Book Of Mathematics"
"There's no harm in making terrible art as long as you never share it with..."
– Moby
Record Ready 1.0
My first solo product in a long time (iDrum for Mac came out in 2004!) is out today. It's called Record Ready. It's a utility that I really needed for Propellerhead Software's excellent new un-DAW, Record and I hope some of you find it useful, too.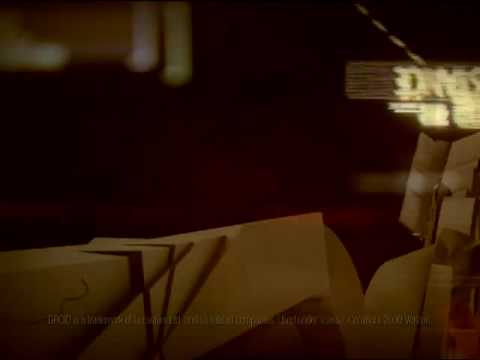 Shut up, compiler →
Slick C++ hack for portably silencing compilers about unused variables.
"A cynical, mercenary, demagogic press will produce in time a people as base as..."
– Joseph Pulitzer
1 tag
Springboard and You
I just read Tog's article Restoring Spring to iPhone/iPod Touch and while he accurately identifies problems with managing more than a couple screens' worth of apps in Springboard, his proposed improvements leave much to be desired. And it's no wonder, because his recommendations are based on the wrong analogy. Springboard is the formal name of the home screen on the...